Presentations from Feb 27 QWAFAFEW-NYC: Mike Venuto, Toroso Investments, Blockchain & Cryptocurrency Feb 27 2018 and Dan diBartolomeo, Why Getting Risk Right is Wrong
Click below to download presentation for Mike Venuto, Toroso Investmetns, http://www.torosoinv.com
Blockchain education VENUTO 2018fEB27
Click below for Dan diBartolomeo of Northfield Information Systems (www.northinfo.com)
Getting Risk Right is WRONG diBartolomeo 2018Feb27
Original Meeting Announcement:
URL: https://newyork.qwafafew.org/event/2018feb27/
Agenda – Tuesday Feb 27, 2018 – diBartolomeo & Venuto
5:30- 6:10 Registration, Networking, and Refreshments
6:10 – 6:15 Chapter Business – C. Michael Carty, Chapter President
6:15 – 6:55  "Why Getting Risk Right is Wrong" Dan diBartolomeo, President, Northfield Information Services
Many investment professionals who use risk models make a common mistake. They assume that a risk model is working well if the amount of volatility realized by a particular asset or portfolio is consistent with what the model had predicted. They believe that volatility forecasts should be an unbiased estimator of subsequent realized volatility. In this presentation we will provide five different rationales as to why seemingly unbiased estimates of volatility are undesirable both statistically and economically. The implications of these arguments are that professional investors routinely take too much risk, back-tests and simulations fail to capture the true risk of strategies, and that evaluation of investment performance is biased toward perceiving luck as skill — leading to upward biased performance related compensation.
6:55 – 7:10     Refreshment and Networking Break
7:10 – 7:55  "A Blockchain Strategy for the Serious Investor", Mike Venuto, Co-founder and CIO Toroso Investments
Shared ledger platforms, known as blockchains, provide a secure exchange of digital contracts. They offer the potential for revolutionizing the way business will be conducted in the future. Their facility for transferring funds is already challenging the way banks, credit agencies and other intermediaries conduct business. But, how can a serious investor capture their economic potential without incurring undo risk?
This presentation will provide the answer to this question by addressing the following:
– Defining blockchains; their organization and application
– Potential for the industry; its pros and cons
– Devising an appropriate investment strategy
– Embodying the strategy in an ETF wrapper
– Managing BLOK real-time
8:15 Adjournment
Venue:  Bourbon Street Bar and Grill, 346 W 46th Street, between 8th and 9th Avenues, New York, NY 10036
http://www.bourbonny.com/contact    accessible 42nd Street, Port Authority (A, C, E lines)
RSVP 
to 
nyc@qwafafew.org
 In text body, please provide the name, phone number, email, and membership/affiliation status for each attendee.
or bring Check or Cash to the door on the night of the event after you RSVP.
$35 for paid-up QWAFAFEW members (any chapter);
$40 for CQA members, SQA members, CQFs, CAIAs, CTHFAs, and sustaining (paid) PRMIA members, full-time students, those between positions, FWA members, IAFE, MTA members and members of any CFA Society;
$50 for members of PRMIA (free members), GARP, and/or members of any Quant-affiliated Linked-In group;
$60 for all other RSVPs;
Unless paid through PayPal, $10 late-fee applies to those not RSVP'd by Noon of the day of the event.
Memberships (Your next meeting is free in all cases):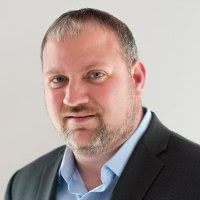 Michael J. Venuto, , Co-Founder and CIO, Toroso Investments, LLC
Michael J. Venuto is an ETF industry veteran with over a decade of experience in the design and implementation of ETF-based investment strategies. He is Co-Founder and Chief Investment Officer of Toroso Investments, LLC. Michael is the lead portfolio for the first actively managed ETF focused on Blockchain (BLOK) companies filed in the US. He is also, behind the launch of the Toroso ETF Industry Index, which measures and monitors the performance of publicly traded companies that derive revenue from the Exchange Traded Funds ecosystem.
Previously, he was Head of Investments at Global X Funds where he provided portfolio optimization services to institutional clients. Before that, he was Senior Vice President at Horizon Kinetics where his responsibilities included new business development, investment strategy, Fintech private equity and strategic initiatives. In 2014, Michael was chosen as one the ETF.COM All Stars for his research and is often quoted as an ETF expert in publications such as Reuters and Barron's.
Toroso oversees over 700 million in investments and has actively invested in publicly traded Blockchain linked securities since 2016.
 Dan diBartolomeo, President, Northfield Information Services
Dan is President and Founder of Northfield Information Services, Inc. Based in Boston since 1986, Northfield develops quantitative models of financial markets. The firm's clients include nearly three hundred financial institutions in twenty countries. Dan is a Visiting Professor at the CARISMA research center of Brunel University in London. In addition, he serves on the Board of Directors of the Chicago Quantitative Alliance and the advisory board of the International Association of Financial Engineers. He is also an active member of the Financial Management Association, and "QWAFAFEW". He has been admitted as an expert witness in US federal courts for litigation matters regarding investment management practices and derivatives.
Mr. diBartolomeo is a director of the American Computer Foundation, and formerly served on the industry liaison committee of the Department of Statistics and Actuarial Sciences at New Jersey Institute of Technology. He continues his several years of service as a judge in the Moscowitz Prize competition, given by the University of California at Berkeley for excellence in academic research on socially responsible investing.
Dan has a long list of more than thirty publications including books, book chapters and research papers in professional journals such as Financial Analyst Journal, Quantitative Finance and Journal of Investing. Mr. diBartolomeo has also written extensively for the CFA Research Foundation. His most recent publication is "Risk Management for Public Pension Funds: Still Trying to Not Waste the Crisis" (with John Minahan) which was published in Investments and Wealth Monitor, in September 2014.
—
Have fun with us at the Bourbon Street Grille on Restaurant Row!