Tuesday, August 23, 2016 QWAFAFEW NYC EVENT
"Girls Just Wanna Have Funds"
Diane Garnick, Managing Director & Chief Income Strategist, TIAA
"The Future for E.U., U.K. and U.S. after Brexit"
Edgar Perez, published author, business consultant, and Council Member at the Gerson Lehrman Group, among others
To learn more about QWAFAFEW: visit http://qwafafew.org/
Venue:  Bourbon Street Bar and Grill, 346 W 46th Street, between 8th and 9th Avenues, New York, NY 10036 – note this is two blocks north or our previous venue.
http://www.bourbonny.com/contact    accessible 42nd Street, Port Authority (A, C, E lines)
RSVP to nyc@qwafafew.org In text body, please provide the name, phone number, email, and membership/affiliation status for each attendee.
Agenda
5:30- 6:00 Registration, Networking, and Refreshments
6:00 – 6:05 Chapter Business – Mike Carty, New Millennium Advisors
6:05 – 6:45  "Girls Just Wanna Have Funds", Diane Garnick, Managing Director & Chief Income Strategist, TIAA
Many people save for retirement through their employer, who in turn applies gender-neutral saving rates, investment choices, and spending strategies in retirement.  Intuitively this creates a sense of fairness, but this intuition masks the reality that many women face.  Lifetime earnings and spending in retirement are anything but average for women.  Consequently, the challenges women face are arguably greater than those confronted by men.
6:45 – 7:00     Refreshment and Networking Break
7:00 – 7:45  "The Future for E.U., U.K. and U.S. after Brexit", Edgar Perez, published author, business consultant, and Council Member at the Gerson Lehrman Group, among others
Countries get together to promote trade, defend a number of human rights, protect their interests and repel common threats. They sign agreements and join international groups, and each time they do, they agree to give up a bit of their sovereignty. That is exactly what happened in a significant way with the creation of the European Union, a free-trade zone and a global political force to be reckoned with forged from the common interests of many diverse states in Europe. The question always was clear, could this extraordinary development hold together for years to come? Faced with the drastic choice in a June 23 in-or-out referendum called by Prime Minister David Cameron, citizens of the U.K. voted to leave the union it joined in 1973.
The way many British citizens saw it, the trade-offs no longer serve their particular interests; they now prefer the idea of living outside the European Union, as Switzerland and Norway do. They brushed aside the uncertainty that a painful divorce would cause and voted for what's become known as Brexit. What will be the impact on Europe, U.K., U.S. and the world?
8:15 Adjournment
RSVP
to
nyc@qwafafew.org
In text body, please provide the name, phone number, email, and membership/affiliation status for each attendee.
or bring Check or Cash to the door on the night of the event after you RSVP.
$35 for paid-up QWAFAFEW members (any chapter);
$40 for CQA members, SQA members, CQFs, CAIAs, CTHFAs, and sustaining (paid) PRMIA members, full-time students, those between positions, FWA members, IAFE, MTA members and members of any CFA Society;
$50 for members of PRMIA (free members), GARP, and/or members of any Quant-affiliated Linked-In group;
$60 for all other RSVPs;
Unless paid through PayPal, $10 late-fee applies to those not RSVP'd by
Noon
of the day of the event.
Memberships:
Biographies: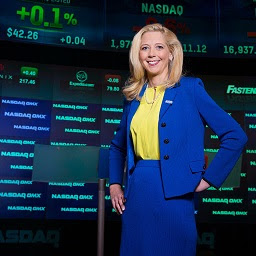 Diane Garnick, Managing Director & Chief Income Strategist, TIAA
Diane Garnick is Managing Director and Chief Income Strategist at TIAA – the leading financial services provider for the not-for-profit market offering a wide range of financial solutions, including investing, banking, advice and guidance, and retirement services.
An industry thought leader with two decades of experience structuring retirement and investment solutions, Ms. Garnick is responsible for advancing the strategy, development, and modernization of TIAA's lifetime income solutions across the firm's portfolio of products and services. In this role she is also charged with helping to simplify the complexities surrounding lifetime income products for the thousands of institutions and millions of individuals TIAA serves.
Prior to joining TIAA, Ms. Garnick served as a global investment strategist at State Street Global Advisors and Invesco. She was also a member of the top-ranked Institutional Investor Equity Derivatives research team at Merrill Lynch. Ms. Garnick serves on the board of the CFA Institute Research Foundation, is a member of the Editorial Board for the Journal of Retirement, volunteers for Habitat for Humanity, and chaired the CHRISTUS Healthcare Investment Committee. Ms. Garnick earned a bachelor's degree in accounting from Hofstra University, and a master's degree in finance & strategy from the University of Chicago Booth School of Business.
She is a Certified Public Accountant.
Edgar Perez, published author, business consultant, and Council Member at the Gerson Lehrman Group, among others
Edgar Perez is a published author, business consultant for billion-dollar private equity and hedge funds and Council Member at the Gerson Lehrman Group, Guidepoint Global Advisors and Research International, with subject matter expertise in cyber security, investing, trading, financial regulation (Dodd-Frank Act) and market structure.
He is author of Knightmare on Wall Street, The Rise and Fall of Knight Capital and the Biggest Risk for Financial Markets (2013), and The Speed Traders, An Insider's Look at the New High-Frequency Trading Phenomenon That is Transforming the Investing World, published in English by McGraw-Hill Inc. (2011), 交易快手, published in Mandarin by China Financial Publishing House (2012), and Investasi Super Kilat, published in Bahasa Indonesia by Kompas Gramedia (2012).
Mr. Perez is course director of Cybersecurity Boardroom Workshop, How Boards of Directors and CXOs Can Build the Proper Foundation to Address Today's Information Security Challenges, and The Speed Traders Workshop, How High Frequency Traders Leverage Profitable Strategies to Find Alpha in Equities, Options, Futures and FX. He contributes to The New York Times and China's International Finance News and Sina Finance.
Mr. Perez has been interviewed on CNN's Quest Means Business, CNBC's Squawk on the Street, Worldwide Exchange, Cash Flow and Squawk Box, FOX BUSINESS's Countdown to the Closing Bell and After the Bell, Bloomberg TV's Market Makers, among others.
In addition, Mr. Perez has been featured in many news organization's publications, including CBN Newswire, Chinese Financial News, and The New York Times.
Mr. Perez has presented to the Council on Foreign Relations, Vadym Hetman Kyiv National Economic University (Kiev), Quant Investment & HFT Summit APAC (Shanghai), U.S. Securities and Exchange Commission (Washington DC), CFA Singapore, Hong Kong Securities Institute, University of International Business and Economics (Beijing), Hult International Business School (Shanghai) and Pace University (New York), among other public and private institutions.
In addition, Mr. Perez has spoken at a number of global conferences, including Fund Selector Summit Miami 2016 (Key Biscayne), Cyber Security World Conference (New York), Inside Market Data (Chicago), Emerging Markets Investments Summit (Warsaw), and CME Group's Global Financial Leadership Conference (Naples Beach, FL).
Mr. Perez was a vice president at Citigroup, a senior consultant at IBM, and a strategy consultant at McKinsey & Co. in New York City. Previously, he managed Operations and Technology for Peruval Finance. Mr. Perez has an undergraduate degree in Systems Engineering from Universidad Nacional de Ingeniería, Lima, Peru (1994), a Master of Administration from Universidad ESAN, Lima, Peru (1997) and a Master of Business Administration from Columbia Business School, New York, with a dual major in Finance and Management (2002). He belongs to the Beta Gamma Sigma honor society.
—
We wish to thank Diane Garnick for her longtime devotion to QWAFAFEW.  Along with Mary Ann Bartels, the two have been among our best and most devoted presenters since the New York Chapter's inception.