Tuesday May 21, 5:30 PM – 8:30 PM
New Studies on Options for Managing Volatility, Enhancing Income, Using the VIX Index and Sentiment Indicators – Edward Szado, Ph.D., CFA® and Matthew Moran
As investors have struggled to cope with volatility spikes and low interest rates over the past year, more attention has been focused on alternative investments and tools that can be used to achieve the goals of managing portfolio risk, increasing income, and enhancing long-term risk-adjusted returns. The presentation will discuss the use of futures and options on stock indexes and on the CBOE Volatility Index (VIX) and cover topics such as contango, backwardation, and the implied volatility risk premium (IVRP). The use of sentiment indicators from volatility indexes and social media will be discussed. Three decades of historical data show that certain options-based benchmark indices have generated attractive risk-adjusted returns, with stock-like returns and bond-like volatility. A key source of return for options writers has been a persistence of rich pricing for index options. Excerpts from new White Papers by Wilshire, Meketa, Providence College and other firms will be presented.
How to use Moving Average Convergence Divergence (MACD) Indicators in trading—Pearls and pitfalls – Marvin Appel, PhD, MD, President, Signalert Asset Management
A unique feature of the MACD indicator is that you can use it to identify trends with room to run, but also to identify overbought or oversold levels that represent potential market turning points.  Dr. Appel will show how to apply MACD for both purposes using both numerical approaches and significant chart patterns such as positive and negative divergences, with applications to the equity and bond markets.  The presentation will begin briefly with a review of the basics before moving on to several more advanced topics.
Event URL: https://newyork.qwafafew.org/event/may21
Bourbon Street Bar & Grill, 346 W 46th St., between 8th/9th Ave., NY
Agenda
5:30 – 6:10 Registration/Networking
6:10 – 6:15 Greetings from Mike Carty, Chapter President, Treasurer, Program Chair and Organizer of all QWAFAFEW-NYC Events
6:15 – 6:55 New Studies on Options for Managing Volatility, Enhancing Income, Using the VIX Index and Sentiment Indicators – Edward Szado, Ph.D., CFA® and Matthew Moran
6:55 – 7:10 Refreshment/Networking Break
7:10 – 7:55  "How to use Moving Average Convergence Divergence (MACD) Indicators in trading—Pearls and pitfalls" – Marvin Appel, PhD, MD, President, Signalert Asset Management
7:55 – 8:15 Adjournment
RSVP 
to 
nyc@qwafafew.org
 In text body, please provide the name, phone number, email, and membership/affiliation status for each attendee.
or bring Check or Cash to the door on the night of the event after you RSVP.
$35 for paid-up QWAFAFEW members (any chapter);
$40 for CQA members, SQA members, CQFs, CAIAs, CTHFAs, and sustaining (paid) PRMIA members, full-time students, those between positions, FWA members, IAFE, MTA members and members of any CFA Society;
$50 for members of PRMIA (free members), GARP, and/or members of any Quant-affiliated Linked-In group;
$60 for all other RSVPs;
Unless paid through PayPal, $10 late-fee applies to those not RSVP'd by Noon of the day of the event.
 QWAFAFEW-NYC Memberships:
Bios
Edward Szado
,
Ph.D., CFA®, is an Associate Professor at Providence College
He is also the Director of Research of the Institute for Global Asset and Risk Management (INGARM). He was previously a founding Editor of the Alternative Investment Analyst Review (AIAR), an Assistant Editor of the Journal of Alternative Investments (JAI) and an options trader at ZAHR trading. His experience also includes product development in the areas of volatility based investments and structured investment products. He is a Chartered Financial Analyst and has consulted for the Options Industry Council, the Cboe Exchange, Inc., the Chartered Alternative Investment Analyst Association and the Commodity Futures Trading Commission.
Matthew 
Moran

 is Head of Global Benchmark Indexes Advancement for the CBOE Options Exchange.

He is responsible for many of the exchange's educational efforts for pension funds, mutual funds, and other institutional investors. Previously, he was trust counsel at Harris Bank and vice president at Chicago Mercantile Exchange. He is an associate editor of The Journal of Index Investing. Mr. Moran holds JD and MBA degrees from the University of Illinois.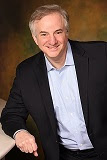 Marvin Appel PhD, MD is president of Signalert Asset Management in Great Neck, NY.
The firm manages $210 million in client assets in mutual funds, exchange-traded funds and individual stocks and bonds using technical analysis and active asset allocation strategies.
Dr. Appel is also editor of Systems and Forecasts, a highly regarded newsletter on technical analysis that his father, Gerald Appel, started in 1973. His books include "Higher Returns from Safe Investments: Using Bonds, Stocks and Options to Generate Lifetime Income" (Prentice-Hall, 2010) and "Investing with Exchange-Traded Funds Made Easy". Dr. Appel and his father have also written, "Beating the Market, Three Months at a Time", published by Prentice-Hall and released in January, 2008.
He originally trained as an anesthesiologist at Harvard Medical School and Johns Hopkins Hospital. He concurrently earned a PhD in Biomedical Engineering from Harvard University. However, in 1996 he changed careers and has since put his engineering and computer training to work in analyzing the stock and bond markets.