Tuesday, July 24th
New York QWAFAFEW Event
URL: https://newyork.qwafafew.org/event/july24/
Mary Ann Bartels, Managing Director, Head of Merrill Lynch Wealth Management Portfolio Strategy, Global Wealth & Investment Management (GWIM), Bank of America Corporation
Awaiting the Post-Election Pop – Sam Stovall, Chief Investment Strategist, CFRA Research 
Venue:  Bourbon Street Bar and Grill, 346 W 46th Street, between 8th and 9th Avenues, New York, NY 10036
RSVP to nyc@qwafafew.org
Agenda
5:30- 6:10 Registration, Networking, and Refreshments
6:10 – 6:15 Chapter Business – Mike Carty, Chapter President
6:15 – 6:55   Mary Ann Bartels, Managing Director, Head of Merrill Lynch Wealth Management Portfolio Strategy, Global Wealth & Investment Management (GWIM), Bank of America Corporation
6:55 – 7:10     Refreshment and Networking Break
7:10 – 7:55     "Awaiting the Post-Election Pop", Sam Stovall, Chief Investment Strategist, CFRA Research
Uncertainty has traditionally caused the S&P 500 to decline in price in 60% of the six-month periods leading up to mid-term elections for first-term presidents since WWII, as the party holding the presidency lost Congressional support. Yet once this uncertainty has run its course, U.S. equity prices typically posted an average gain of 16.6% in the following 12 months and rising in price 18 of 18 times. Will the same hold true in 2019, or will "hype" turn to "gripe" and carry on the tradition that every Republican President since Teddy Roosevelt experienced a recession during their first term in office? Sam Stovall, Chief Investment Strategist of CFRA Research, and author of The Seven Rules of Wall Street, will tell us how stocks are likely to perform in the year ahead and how investors should prepare their portfolios – and themselves – for the next bear market.
8:15 Adjournment
Venue:  Bourbon Street Bar and Grill, 346 W 46th Street, between 8th and 9th Avenues, New York, NY 10036
http://www.bourbonny.com/contact    accessible 42nd Street, Port Authority (A, C, E lines)
RSVP 
to 
nyc@qwafafew.org
 In text body, please provide the name, phone number, email, and membership/affiliation status for each attendee.
Admission Fees:
$35 for paid-up QWAFAFEW members (any chapter);
$40 for CQA members, SQA members, CQFs, CAIAs, CTHFAs, and sustaining (paid) PRMIA members, full-time students, those between positions, FWA members, IAFE, MTA members and members of any CFA Society;
$50 for members of PRMIA (free members), GARP, and/or members of any Quant-affiliated Linked-In group;
$60 for all other RSVPs;
Payment Options:  
Use Paypal Link by clicking here or type the URL: https://qwafafew.wordpress.com/meeting-admission-nyc/
or bring Check or Cash to the door on the night of the event after you RSVP.
Unless paid through PayPal, $10 late-fee applies to those not RSVP'd by Noon of the day of the event.
The initial meeting admission fee after becoming a member is free.
Regular 12-month membership dues: $120
Transitional (Between jobs/retired): $80
Student (anywhere): $60
1) Payment by Credit Card via Paypal Link https://qwafafew.wordpress.com/purchase-qwafafew-nyc-chapter-membership/  – Select the appropriate button
2) Bring Check payable to QWAFAFEW or Cash to the door on the night of the event after you RSVP
3) Mail check payable to QWAFAFEW for the appropriate amount with a note to: Mr. C. Michael Carty, NYC Chapter, 87-32 97th Street,Woodhaven, NY 11421
Biographies
Mary Ann Bartels, Managing Director, Head of Merrill Lynch Wealth Management Portfolio Strategy, Global Wealth & Investment Management (GWIM), Bank of America Corporation
Mary Ann Bartels is Managing Director and Head of Merrill Lynch Wealth Management Portfolio Strategy for the Chief Investment Office within the Global Wealth & Investment Management (GWIM), a division of Bank of America Corporation. In this role, she is responsible for contributing to the thought leadership for investment guidance and portfolio strategies for financial advisors and clients. Additionally, she is leading the marketing and communications for Merrill Lynch Chief Investment Office content platform, product launches and publications. As a GWIM Investment Strategy Committee voting member, she is responsible for promoting investment policy, guidance and strategy across our advisory network. Formerly, she was Head of the U.S. Technical & Market Analysis department at Bank of America Merrill Lynch Global Research. Mary Ann brings over 25 year of investment experience to this role.
During her 19 years at the firm, Mary Ann's name has become synonymous with high-quality portfolio strategy and research, earning the respect of our clients and her peers in the industry. Mary Ann is an Institutional Investor All-American Research ranked analyst from 2006 through 2011 and is highly regarded for developing proprietary models for equity pairs trading and for her sector, industry and stock selection, as well as for her extensive work on Hedge Funds.
Ms. Bartels rejoined Merrill Lynch in 1999 working with the highly acclaimed European Quantitative Strategy Team and became head of Global Equity Trading Research Strategy in 2001. Prior to rejoining Merrill Lynch, Ms. Bartels held portfolio manager positions at Batterymarchin Boston and Avatar/Zweig Associates in New York.
She appears on CNBC, Bloomberg and Fox Business and she is often quoted in various publications including the Wall Street Journal, Financial Times and Barron's.
Ms. Bartels earned a Bachelor of Science and Master of Arts degrees in Economics from Fordham University. Ms. Bartels serves on several advisory boards including her alma mater Fordham University.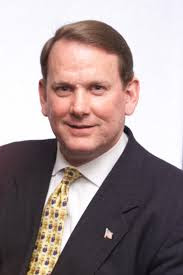 Sam Stovall, Chief Investment Strategist, CFRA Research
As Chief Investment Strategist, Sam Stovall serves as analyst, publisher and
communicator of CFRA's outlooks for the economy, market, and sectors. He is the
Chairman of the CFRA Investment Policy Committee, where he focuses on market
history and valuations, as well as industry momentum strategies. Sam is the
author of The Seven Rules of Wall Street, and writes weekly "Sector Watch" and
"Investment Policy Committee meeting notes" on CFRA's MarketScope Advisor
platform. His work is also found in CFRA's flagship weekly newsletter The Outlook.
Prior to joining CFRA, Sam was Managing Director and Chief Investment Strategist
at S&P Global for more than 27 years, and served as Editor In Chief at Argus
Research, an independent investment research firm in New York City.
He received an M.B.A. in Finance from New York University and a B.A. in
History/Education from Muhlenberg College, in Allentown, Pa. Sam is also a
Certified Financial Planner.
Sam's volunteer efforts center on financial literacy. He is a board member of W!SE
(Working in Support of Education), an educational not‐for‐profit that aims to
improve the lives of young people through programs that develop financial literacy
and readiness for college and careers. He is also a Trustee of Muhlenberg College.
—
Other Upcoming Events of Interest
Wednesday, July 11, 2018, PRMIA July Rooftop Social
https://prmia.org/Public/Network/Chapter_Websites/New_York.aspx
Wednesday, July 18, 2018, CSR Investing Summit – Summer in the City
QWAFAFEW members receive 25% off and the code: sitcqwaf
http://www.csrinvestingsummit.org/
July 19, 2018 14th Annual Global ETF Awards Dinner and Workshop.
http://www.exchangetradedfunds.com/
Monday thru Saturday, August 13 to 18, August 2018, ARPM, Intensive Quantitative Training
Wednesday, September 12, 2018, RavenPack Research Symposium, Generation AI: The New Data-Driven Investor
https://www.ravenpack.com/event/generation-ai-data-driven-investor/
—
QWAFAFEW NYC 2018 Schedule
Tuesday, January 23rd – Ronald J Ryan, CFA, CEO, ALM Inc & Professor Seddik Meziani, Montclair State University and Elliot Noma, Ph.D., Columbia University and Managing Director, Garrett Asset Management, LLC
Tuesday, February 27th – Dan diBartolomeo, President, Northfield Information Services & Mike Venuto, Co-founder and CIO Toroso Investments
Tuesday, March 27th – Jason MacQueen, Managing Director, Director of Research at Northfield Information Services & Nathan Tidd, CFA, President, Windfactor Investment Research
Tuesday, April 24th – Patrick Gelshenen, Executive Director, TOBAM North America & Matt Moran, VP, Business Development, CBOE
Tuesday, May 22nd – panel on Blockchain Technology & Chris Meredith, CFA, Director of Research at O'Shaughnessy Asset Management, LLC
Tuesday, June 26th – Leigh Sneddon, PhD, CFA, Mayfield Investment Solutions Inc. & panel moderated by Julie Abbett, ETF Sales at JPMorgan Chase
Tuesday, July 24th – Mary Ann Bartels, Managing Director and CIO of Portfolio Solutions, Merrill Lynch International
& Sam Stovall, US Equity Strategist, S&P Global Market Intelligence
Tuesday, August 28th – Dan Fox, President, BBA Strategies (Black Box A) & TBA
Thursday, September 6th – Kathleen H. Moriarty, Partner, Chapman & Cutler LLP & Gontran de Quillacq, Alternative investments,  expert witness, presentation title, "Don't Touch the VIX"
Tuesday, September 25th – Indrani De, Managing Director, Macro and Country Risk, TIAA & Frank Zhao, Director, Quantamental Research, S&P Global Market Intelligence
Tuesday, October 30th – Dick Michaud, President and CEO, New Frontier Advisors & TBA
Tuesday, November 27th – TBA
QWAFAFEW is always soliciting presentation volunteers.  Send a note to qwafafewnyc@outlook.com if you are interested. New York is the primary focus.  However, if you wish to present in Boston, Chicago, Denver, Los Angeles, Philadelphia, Pittsburgh, Princeton, San Francisco or Washington, DC, please include that in your response and that information will be conveyed accordingly.  As always, presentations must involve research and be educational in manner; while products can be mentioned and touched upon briefly, no product presentations will be accepted.  Disclaimer: Volunteering does not guarantee acceptance.