Melissa Brown, MD-AR, Axioma, "What, Exactly, is a "Factor"?
Sam Stovall, CIO, CFRA Research, "Mid-Year CFRA Research Strategy Update: Is Summer Rally Over or Just Beginning?"
Note: Chapter Business Section will include motion to reverse President's Executive Order to Dissolve Steering Committee and Unilaterally Change Chapter Charter.  Please come so YOUR  voice can be heard
Tuesday July 23, 5:30 PM – 8:30 PM
Event URL: https://newyork.qwafafew.org/event/july23
Bourbon Street Bar & Grill, 346 W 46th St., between 8th/9th Ave., NY
Agenda
5:30 – 6:10 Registration/Networking
6:10 – 6:20 Chapter Business – includes resolution to reinstate Steering Committee and pre-Executive-Order Charter
6:20 – 7:00 Mid-Year CFRA Research Strategy Update: Is Summer Rally Over or Just Beginning? – Sam Stovall CFP, Chief Investment Officer, CFRA Research
7:00 – 7:15 Refreshment/Networking Break
7:15 – 8:00  What, exactly, is a "Factor"? by Melissa Brown, Managing Director of Applied Research, Axioma, Inc.
In this presentation we will compare different methods of constructing factor portfolios (given a specific factor definition) that are used in factor evaluation and performance attribution. We will show that the way the portfolio is defined is critical in evaluating a factor's effectiveness and portfolio impact.  Other topics will include issues faced by managers using long-short factors to attribute long-only portfolios and why simple factor bucketing can give quite misleading results."
8:00 – 8:15 Adjournment
RSVP 
to 
nyc@qwafafew.org
 In text body, please provide the name, phone number, email, and membership/affiliation status for each attendee.
or bring Check or Cash to the door on the night of the event after you RSVP.
$35 for paid-up QWAFAFEW members (any chapter);
$40 for CQA members, SQA members, CQFs, CAIAs, CTHFAs, and sustaining (paid) PRMIA members, full-time students, those between positions, FWA members, IAFE, MTA members and members of any CFA Society;
$50 for members of PRMIA (free members), GARP, and/or members of any Quant-affiliated Linked-In group;
$60 for all other RSVPs;
Unless paid through PayPal, $10 late-fee applies to those not RSVP'd by Noon of the day of the event.
 QWAFAFEW-NYC Memberships:
Bios
Melissa Brown, Managing Director of Research, Axioma Inc.
As Managing Director of Applied Research, Melissa Brown generates unique insights into risk trends by consolidating and analyzing the vast amount of data on market and portfolio risk maintained by Axioma. Brown's perspectives help both clients and prospects to better understand and adapt to the constantly changing risk environment. As author of Axioma Insight: Quarterly Risk Review, Brown reports on the state of risk in publicly traded equity markets around the globe. In addition, Brown produces periodic special reports on a broad range of topics of interest to investors and asset owners. Brown is a frequent speaker on the subject of market risk and is often quoted by the financial media.
Prior to joining Axioma in 2011, Brown was Managing Director and head of the institutional business at Wintrust Capital Management. Before that she spent 10 years at Goldman Sachs Asset Management, most recently as a Partner in the Quantitative Investment Strategies (QIS) Group.
At Goldman Sachs Asset Management, Brown worked closely with clients as the senior portfolio manager for GSAM's US Equity Strategy, before becoming co-head of Client Portfolio Management in the QIS Group. She was previously Director of Quantitative Research at Prudential Securities, where among other things she popularized the idea of the "cockroach theory" of earnings surprise and appeared on Institutional Investor's
"All-Star" list for 10 straight years. Brown is a Chartered Financial Analyst. She holds a BS in economics from The Wharton School of the University of Pennsylvania and an MBA in finance from New York University.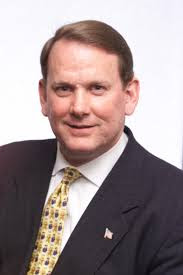 Sam Stovall, Chief Investment Strategist, CFRA Research
As Chief Investment Strategist, Sam Stovall serves as analyst, publisher and
communicator of CFRA's outlooks for the economy, market, and sectors. He is the
Chairman of the CFRA Investment Policy Committee, where he focuses on market
history and valuations, as well as industry momentum strategies.
Sam is the author of The Seven Rules of Wall Street, and writes weekly Sector Watch and Investment Policy Committee meeting notes on CFRA's MarketScope Advisor
platform. His work is also found in CFRA's flagship weekly newsletter The Outlook..
Prior to joining CFRA, Sam was Managing Director and Chief Investment Strategist
at S&P Global for more than 27 years, and served as Editor In Chief at Argus
Research, an independent investment research firm in New York City.
He received an M.B.A. in Finance from New York University and a B.A. in
History/Education from Muhlenberg College, in Allentown, Pa. Sam is also a
Certified Financial Planner.
Sam's volunteer efforts center on financial literacy. He is a board member of W!SE
(Working in Support of Education), an educational not‐for‐profit that aims to
improve the lives of young people through programs that develop financial literacy
and readiness for college and careers. He is also a Trustee of Muhlenberg College.
To learn more about us, please visit https://newyork.qwafafew.org/.