URL: https://newyork.qwafafew.org/event/2018mar27
Agenda – Tuesday March 27, 2018 – Jason MacQueen & Nathan Tidd
5:30- 6:10 Registration, Networking, and Refreshments
6:10 – 6:15 Chapter Business – C. Michael Carty, Chapter President
6:15 – 6:55 "Converting Smart Equity Portfolios into Smart Corporate Bond Portfolios", Jason MacQueen, Managing Director, Director of Research at Northfield Information Services
In October 2015 we held a webinar on Smart Equity Portfolios. Although Smart Beta ETFs have become very popular, our contention was that the way in which the portfolios were constructed was not very efficient, and that the actual performance of such funds were therefore driven as much by their exposures to other factors as they were by their exposure to the target Style factor.
We created a number of optimized Smart Portfolios, in which we deliberately maximized the exposure of each portfolio to the target Style factor, while minimizing its exposure to all other factors as far as possible, consistent with the long-only constraint. These Smart Portfolios' performance compared very favorably with many of the Smart Beta ETFs available in the market at the time.
In this research exercise, we are looking at using the composition of the Smart Equity Portfolios to build a set of corresponding Smart Corporate Bond portfolios. The holding of each equity is replaced with a corporate bond issued by the same company. To do this, we use the Merton formulation of a corporate bond as effectively consisting of a combination of the underlying equity and some (risk-free) Treasury bonds. The results proved to be surprisingly good!
6:55 – 7:10     Refreshment and Networking Break
7:10 – 7:55  "Adventures in Equity Factor Investing"  Nathan Tidd, CFA, President, Windfactor Investment Research
This talk explore new ways to improve investment outcomes with equity factors, from recent factor-tilt fund launches to innovations in factor modeling. The talk focuses on efforts to expand beyond traditional strategies with more and better information about investment factors, including an alternative to value spreads that may improve factor-timing strategies.
8:15 Get Out!
Venue:  Bourbon Street Bar and Grill, 346 W 46th Street, between 8th and 9th Avenues, New York, NY 10036
http://www.bourbonny.com/contact    accessible 42nd Street, Port Authority (A, C, E lines)
RSVP 
to 
nyc@qwafafew.org
 In text body, please provide the name, phone number, email, and membership/affiliation status for each attendee.
or bring Check or Cash to the door on the night of the event after you RSVP.
$35 for paid-up QWAFAFEW members (any chapter);
$40 for CQA members, SQA members, CQFs, CAIAs, CTHFAs, and sustaining (paid) PRMIA members, full-time students, those between positions, FWA members, IAFE, MTA members and members of any CFA Society;
$50 for members of PRMIA (free members), GARP, and/or members of any Quant-affiliated Linked-In group;
$60 for all other RSVPs;
Unless paid through PayPal, $10 late-fee applies to those not RSVP'd by 
Noon
 of the day of the event.
Memberships (Your next meeting is free in all cases):
           Jason MacQueen, Director of Research, Northfield Information Services
In 1980 Jason MacQueen founded QUANTEC, which was the first firm to develop risk models for equity markets outside the USA, and which ultimately built risk models for over 50 equity markets. In the early 1990s QUANTEC developed the first global risk model and a global stock selection model, both incorporating global common factors. After QUANTEC was sold, Jason founded R-Squared Risk Management in 2003 to develop customised hybrid risk models. This firm was acquired by Northfield Information Services in 2015, where he is now Director of Research.
Jason has developed the theoretical framework of Markowitz and his successors into a practical set of tools for institutional fund managers. By his passionate pleas for a disciplined and logically coherent approach to portfolio management, he has acquired an international reputation as speaker, consultant and iconoclast. He was educated at Oxford and London Universities, where he read Mathematics and Theoretical Physics.
He has been an Honorary Lecturer at Lancaster University Management School, and Visiting Professor at Tokyo University's Center for Advanced Research in Finance. He was the founder and first Chairman of the London Quant Group, a not-for-profit organisation established in 2007 to arrange Seminars on the practical application of quantitative investment technology, and is also a Director of the Society of Quantitative Analysts in New York.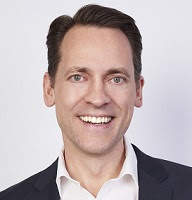 Nathan Tidd, CFA, President, Windfactor Investment Research
Nathan A. Tidd, CFA is the founder of Windfactor Investment Research, a provider of equity fund analysis and investment decision tools for the asset management industry.
Nathan previously led the Barra Portfolio Analytics division of MSCI and held leadership positions at Morgan Stanley, Barra International, and hedge fund Horizon Management.
Nathan holds an MBA from INSEAD, an undergraduate degree in Finance from Brigham Young University, and is a CFA Charterholder.
—
Have fun with us at the Bourbon Street Grille on Restaurant Row!