URL: https://newyork.qwafafew.org/event/2018jun26
Tuesday June 26 2018 – Leigh Sneddon CFA, "Complete Attribution that Quants Can Believe and Use" and Julie Abbett, JP Morgan, Chase, Panel of Experts on "Redefining Industry Exposure in Portfolio Construction"
Agenda
5:30- 6:10 Registration, Networking, and Refreshments
6:10 – 6:15 Chapter Business – Mike Carty, Chapter President
6:15 – 6:55  "Complete Attribution that Quants Can Believe and Use" – Leigh Sneddon CFA, Mayfield Investment Solutions
Complete Attribution solves a longstanding problem for active quants: how to attribute risk and return directly to a strategy's signals and constraints, not simply to the factors of a risk model, and to do so accurately and reliably. "CAtt" uses its full knowledge of the rebalance process, and a solution of the portfolio's dynamics, to dissect performance completely, and avoid the model errors of regression. There is no unexplained performance, plug, or order-dependence. Ron Kahn praises the approach. It will improve performance and raise the level of conversations with clients, prospects and consultants. For the first time, quants have attribution they can believe and use.
7:10 – 7:30     Refreshment and Networking Break
7:30 PM 
Redefining Industry Exposure in Portfolio Construction: Disruptors and Refining the Classics
Moderator: Julie Abbett, Executive Director, JP Morgan Chase & Co. 
Panelists: 
Peg DiOrio, CFA, Head of Quantitative Equity, Voya Investment Management
Todd Rosenbluth, Director of ETF & Mutual Fund Research, CFRA
Toby Loftin, Managing Principal, BPC Fund Advisors
Matt Markiewicz, Managing Director, InnovationShares
Jonathan Shelon, Chief Operating Officer, Krane Funds Advisors
8:30 Adjournment
Venue:  Bourbon Street Bar and Grill, 346 W 46th Street, between 8th and 9th Avenues, New York, NY 10036
RSVP to nyc@qwafafew.org In text body, please provide the name, phone number, email, and membership/affiliation status for each attendee.
or bring Check or Cash to the door on the night of the event after you RSVP.
$35 for paid-up QWAFAFEW members (any chapter);
$40 for CQA members, SQA members, CQFs, CAIAs, CTHFAs, and sustaining (paid) PRMIA members, full-time students, those between positions, FWA members, IAFE, MTA members and members of any CFA Society;
$50 for members of PRMIA (free members), GARP, and/or members of any Quant-affiliated Linked-In group;
$60 for all other RSVPs;
Unless paid through PayPal, $10 late-fee applies to those not RSVP'd by 
Noon
 of the day of the event.
Memberships (Your next meeting is free in all cases):
Biographies
 Leigh Sneddon, PhD, CFA, President, Mayfield Investment Solutions, Inc.
Leigh Sneddon has worked in active quantitative management for over two decades. Before creating Mayfield Investment Solutions, Inc., he was a Managing Director and Head of Global Portfolio Analytics at BlackRock, and a Deputy Director of Research and Senior Portfolio Manager at State Street Global Advisors. Earlier, he provided innovative solutions to US intelligence and defense agencies, and was a physicist at Bell Laboratories, and at Princeton and Oxford Universities.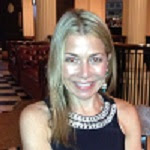 Julie Abbett, Executive Director, JP Morgan Chase & Co.
Julie focuses on building out JPM's ETF execution sales model through strategic partnership with the key clients within the ETF landscape. Prior, Julie was at Deutsche Bank where she headed up the ETF execution Sales effort covering the RIAs, ETF Portfolio Managers and traditional asset manager clients.
Prior to Deutsche Bank, Julie was Senior Vice President and Head of Portfolio Management at IndexIQ running a suite of liquid alternative exchange traded funds. Before IndexIQ, Julie was a Quantitative Equity Portfolio Manager at Deutsche Asset Management (DeAM)/DB Advisors for over 9 years.
  Peg DiOrio, CFA, Head of Quantitative Equity, Voya Investment Management
Peg DiOrio is the head of quantitative equity at Voya Investment Management and serves as a portfolio manager for the Voya Natural Resources Equity Income and Infrastructure, Industrials and Materials funds. Prior to joining the firm, she was a quantitative analyst with Alliance Bernstein/Sanford C. Bernstein for sixteen years where she was responsible for multivariate and time series analysis for low volatility strategies, global equities, REITs and options. Previously she was a senior investment planning analyst with Sanford C. Bernstein. Peg received an MS in Applied Mathematics, Statistics and Operations Research from the Courant Institute of Mathematical Sciences, NYU and a BS from SUNY Stony Brook. She holds the Chartered Financial Analyst® designation and is a Past President and current board member of the Society of Quantitative Analysts.
Toby Loftin, Managing Principal, BPC Fund Advisors
Toby Loftin founded BP Capital Fund Advisors, LLC in June 2013. Mr. Loftin joined BP Capital LP in 2010 and served as a member of the Investment Committee of the private hedge funds.
Mr. Loftin co-manages the BP Capital TwinLine® MLP Fund and the BP Capital TwinLine® Energy Fund, and prior to that he managed the firm's energy infrastructure MLP investments.
Before joining BP Capital, Mr. Loftin was a partner of SteelPath Fund Advisors and SteelPath Capital Management (formerly Alerian). He also served as Director of Institutional Equity Research Sales with Royal Bank of Canada Capital Markets where he focused on the energy sector and the MLP asset class.
He earned a Bachelor of Science degree from the U.S. Air Force Academy and a Master of Science-Finance from University of Texas at San Antonio.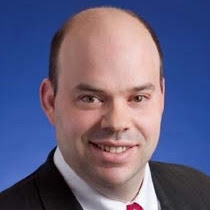 Todd Rosenbluth, Senior Director of ETF and Mutual Fund Research, CFRA
Todd Rosenbluth is Senior Director of ETF and Mutual Fund Research at CFRA where he leads the firm's holdings-based research efforts within the Equity Research and Fund group. Todd publishes regular thought leadership content on equity and fixed income products, maintains the quantitative fund models and supports client needs. He also serves as a member of Portfolio Strategy Committee and the Investment Policy Committee. Todd also held the position of Senior Director of ETF and Mutual Fund Research for S&P Global Market Intelligence.
Prior to joining CFRA, Todd previously served in other financial positions at S&P Global, such as International Mutual Fund Sector Specialist, Large Cap Value and Large Cap Growth Analyst and has served on the Fund Services Asset Allocation Committee. Prior to joining S&P Global in 2001, Todd was managing editor of Value Line Mutual Fund Survey and Senior Large Cap and Small Cap Value Mutual Fund Analyst. He was also a Financial Advisor with Morgan Stanley.
Todd holds a B.G.S in Finance from the University of Michigan and an MBA in Finance from New York University.
Matt Markiewicz, Managing Director, Innovation Shares
Matt brings over 20 years of financial industry experience to Innovation Shares with 6 ½ years spent at BlackRock as a Director in a sales and strategy role within the iShares ETF business. During his tenure at iShares, the firm launched over 150 ETFs. Prior to BlackRock he had his own consulting venture, Lone Bison Partners, which focused on strategic development opportunities for smaller companies in the U.S. energy industry. Before striking out on his own, Matt was a Managing Director & Partner at VDM Specialists, a NYSE market-making firm, where he was responsible for corporate client relations and trading research. His Wall Street career started at UBS Warburg, initially in equity research, followed by a role in institutional equity sales covering asset manager and hedge fund clients. He graduated from Boston College's Carroll School of Management with a double concentration in Finance and Marketing.
Jonathan Shelon, Chief Operating Officer, Kraneshares
Jonathan joined KraneShares in October 2015 as a Managing Partner. Jonathan has spent the majority of his career managing investment portfolios and diverse teams at leading asset management organizations. Most recently, he was the Chief Investment Officer of a 40-person global Specialized Strategies Team at J.P. Morgan with $40 billion AUM. Prior to joining J.P. Morgan, Jonathan spent ten years as a portfolio manager at Fidelity Investments where he was responsible for the investment performance, process and evolution of their target-date strategies for retirement savings, college savings and income generation. Jonathan managed over $150 billion in assets for over five million shareholders in the Freedom Funds series.
Before Fidelity, Jonathan was a quantitative consultant in the Capital Markets Research Group of Callan Associates where he developed strategic investment plans for institutional clients including pension plans, foundations, endowments and insurance companies. He also spent six years as an associate actuary with Milliman, a leading consulting organization to the insurance industry.
Jonathan received a bachelor of business administration degree in actuarial science from the Fox School of Business and Management at Temple University. A Fellow of the Society of Actuaries and Chartered Financial Analyst charter holder, Jonathan is a member of the American Academy of Actuaries and member of the CFA Institute.
QWAFAFEW NYC 2018 Schedule
Tuesday, July 24th – Mary Ann Bartels, Managing Director and CIO of Portfolio Solutions, Merrill Lynch International
& Sam Stovall, US Equity Strategist, S&P Global Market Intelligence
Tuesday, August 28th – Dan Fox, President, BBA Strategies (Black Box A) & TBA
Thursday, September 6th – TBA
Tuesday, September 25th – Indrani De, Managing Director, Macro and Country Risk, TIAA & Frank Zhao, Director, Quantamental Research, S&P Global Market Intelligence
Tuesday, October 30th – Dick Michaud, President and CEO, New Frontier Advisors & TBA
Tuesday, November 27th – TBA
QWAFAFEW is always soliciting presentation volunteers.  Send a note to qwafafewnyc@outlook.com if you are interested. New York is the primary focus.  However, if you wish to present in Boston, Chicago, Denver, Los Angeles, Philadelphia, Pittsburgh, Princeton, San Francisco or Washington, DC, please include that in your response and that information will be conveyed accordingly.  As always, presentations must involve research and be educational in manner; while products can be mentioned and touched upon briefly, no product presentations will be accepted.  Disclaimer: Volunteering does not guarantee acceptance.
Other Chapters
Tuesday, June 19, 2018, Boston QWAFAFEW, "Using Brand Loyalty to Extract Alpha From Big Data", A QWAFAFEW discussion led by Richard C. Davis, Chairman & CEO, BrandLoyalties
RSVP to hugh@QWAFAFEW.org
Other Upcoming Events of Interest
Wednesday, June 20th Battlefin Discovery Day Intrepid
http://www.battlefin.com/Events
BattleFin Alternative Data Discovery Day Intrepid 2018 will be the largest gathering of Alternative Data Providers (over 150 expected) and Data Buyers in the United States. Where Alternative Data Companies come to meet One-on-One with hedge funds and investment firms that are looking to use Alternative Data in their investment process.
Wednesday, June 27, 2018 at 8:00 am – 10:45 am
The Penn Club of New York: 30 W 44th St, New York, NY 10036, Northfield
Please join us for breakfast and two presentations by Leigh Sneddon CFA, President, Mayfield Investment Solutions, Inc.
1st presentation: "Complete Attribution for Quantitative Investor"
2nd presentation: "Optimal Strategy Design" and "The Narrowness of Breadth"
Please RSVP to: Richard Pearce richard@northinfo.com 617 208 2052
Or register on our website: http://www.northinfo.com/events.php
Thursday, June 28, 2018, 14th Annual Global ETF Awards Dinner and Workshop. Event details will be posted shortly.
Wednesday, July 11, 2018, PRMIA July Rooftop Social
https://prmia.org/Public/Network/Chapter_Websites/New_York.aspx
Wednesday, July 18, 2018, CSR Investing Summit – Summer in the City
http://www.csrinvestingsummit.org/
Monday thru Saturday, August 13 to 18, August 2018, ARPM, Intensive Quantitative Training
Wednesday, September 12, 2018, RavenPack Research Symposium, Generation AI: The New Data-Driven Investor
https://www.ravenpack.com/event/generation-ai-data-driven-investor/