Tuesday, June 20, 2017:  QWAFAFEW NYC EVENT – ALL ARE WELCOME to attend (Members pay less)
"They Can't All Be That Smart: A Due Diligence Framework for Factor Investing Strategies" – Christopher Meredith, CFA, Director of Research, O'Shaughnessy Asset Management, LLC 
"Invasion of the Robo-Advisors, An Expert Panel" –  Moderator: Jesse J. Noel, CFA, Vice President, US Bancorp Financial Services; Panelists: Dan DiBartolomeo, President and Founder, Northfield Information Systems; Adam Grealish, Quantitative Analyst, Betterment; David Edwards, President, Heron Wealth; Kevin R. Kelly, Chief Investment Officer,  Recon Capital Partners
Registration and full details: http://newyork.qwafafew.org/event/2017-june-20/
For full info including payment and registration: Venue:  Bourbon Street Bar and Grill, 346 W 46th Street, between 8th and 9th Avenues, New York, NY 10036
Agenda
5:30- 6:10 Registration, Networking, and Refreshments
6:10 – 6:15 Chapter Business – Mike Carty, Chapter President
6:15 – 6:55  – "They Can't All Be That Smart: A Due Diligence Framework for Factor Investing Strategies" Christopher Meredith, CFA, Director of Research, O'Shaughnessy Asset Management, LLC
With a growing number of factor investing products, it can be harder to discern the competitive advantages of each. Chris Meredith, Director of Research at O'Shaughnessy Asset Management, is presenting classifications of different portfolio construction methodologies, as well as methods for determining the alignment between factors, portfolios and fees.
6:55 – 7:10
     Refreshment and Networking Break
7:10 – 7:55 "Invasion of the Robo-Advisors – an expert Panel" –  Moderator: Jesse J. Noel, CFA; Panelists: Dan di Bartolomeno, Davis Edwards; Adan Grealish; and Kevin Kelly 
* The current clients of RoboAdvisors and the primary areas for expansion
* To what extent are RoboAdvisors too impersonal, uncomfortable or inflexible for many retirement investors?
* A discussion of methods, algorithms, and ongoing research to derive the best mix for each customer at the asset allocation and fund selection levels.
* New frontiers for RoboAdvisor technology.
7:55 – 8;25 Q & A
8:30 GO HOME!
BIOGRAPHIES at Bottom of Page
RSVP 
to 
nyc@qwafafew.org
 In text body, please provide the name, phone number, email, and membership/affiliation status for each attendee.
or bring Check or Cash to the door on the night of the event after you RSVP.
$35 for paid-up QWAFAFEW members (any chapter);
$40 for CQA members, SQA members, WE Members, CQFs, CAIAs, CTHFAs, and sustaining (paid) PRMIA members, full-time students, those between positions, FWA members, IAFE, MTA members and members of any CFA Society;
$50 for members of PRMIA (free members), GARP, and/or members of any Quant-affiliated Linked-In group;
$60 for all other RSVPs;
Unless paid through PayPal, $10 late-fee applies to those not RSVP'd by
Noon
of the day of the event.
Attend this meeting for free by signing up for a 12 month membership.  Start or renew a 12-month membership: dues of $120 allow one to attend the next 12 meetings at the membership rate (with the first meeting free)
Use Paypal Link: https://qwafafew.wordpress.com/purchase-qwafafew-nyc-chapter-membership/  
or bring Check or Cash to the door on the night of the event after you RSVP at nyc@qwafafew.org
Attend this meeting for free by signing up for a 12 month membership
We hope to see you at Bourbon Street Grill on Tuesday June 20
 BIOGRAPHIES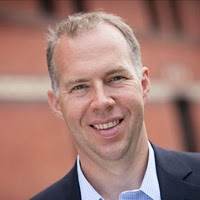 Christopher Meredith, CFA, Director of Research, O'Shaughnessy Asset Management, LLC
Chris Meredith is the Director of Research & Portfolio Management and a Senior Portfolio Manager at O'Shaughnessy Asset Management (OSAM). Chris is responsible for managing the investment activities of the firm, reporting directly into the CEO/CIO. This includes managing the portfolio management team, investment strategy research, and overseeing the firm's trading efforts. Portfolio management responsibilities include daily model generation, strategy optimization, reviewing account rebalances and trade analysis. For research, Chris leads a team conducting research on new and existing strategies and evaluating the efficacy of new factors. Chris is also a Visiting Lecturer of Finance at the Johnson School of Business at Cornell University, where he co-teaches Applied Portfolio Management and co-manages the student-run Cayuga Fund. Prior to joining the firm, Chris was a Senior Research Analyst on the Systematic Equity team at BSAM. He was a Director at Oracle Corporation and spent eight years as a technology professional before attending the Johnson School at Cornell University. Chris holds a B.A. in English from Colgate University, an M.B.A. from Cornell University and an M.A. of Financial Mathematics from Columbia University. He is a Chartered Financial Analyst. He lives in Chappaqua, New York with his wife and three children.

     Dan diBartolomeo, President, Northfield Information Services
Dan is President and Founder of Northfield Information Services, Inc. Based in Boston since 1986, Northfield develops quantitative models of financial markets. The firm's clients include nearly three hundred financial institutions in twenty countries. Dan is a Visiting Professor at the CARISMA research center of Brunel University in London. In addition, he serves on the Board of Directors of the Chicago Quantitative Alliance and the advisory board of the International Association of Financial Engineers. He is also an active member of the Financial Management Association, and "QWAFAFEW". He has been admitted as an expert witness in US federal courts for litigation matters regarding investment management practices and derivatives.
Mr. diBartolomeo is a director of the American Computer Foundation, and formerly served on the industry liaison committee of the Department of Statistics and Actuarial Sciences at New Jersey Institute of Technology. He continues his several years of service as a judge in the Moscowitz Prize competition, given by the University of California at Berkeley for excellence in academic research on socially responsible investing.
Dan has a long list of more than thirty publications including books, book chapters and research papers in professional journals such as Financial Analyst Journal, Quantitative Finance and Journal of Investing. Mr. diBartolomeo has also written extensively for the CFA Research Foundation. His most recent publication is "Risk Management for Public Pension Funds: Still Trying to Not Waste the Crisis" (with John Minahan) which was published in Investments and Wealth Monitor, in September 2014.
   Adam Grealish, Quantitative Analyst, Betterment 
Adam Grealish is a quantitative analyst at Betterment, the largest independent online financial advisor.  His quantitative research focuses on improving customer take-home returns through better portfolio allocation and optimization, trading and rebalancing, and tax efficiency.  He is also responsible for researching and implementing new products and features to improve customer investing outcomes.
Prior to joining Betterment, Adam was a vice president at Goldman Sachs, where he traded macro credit products as part of the Structured Credit Portfolio team.  From 2006 to 2010, Adam was a Senior Quantitative Analyst for New York Life Investment Management as part of the firm's global quantitative equity portfolio management team. Adam holds an honors degree in economics from University of Chicago.
           David Edwards, President & Wealth Advisor, Heron Wealth
David Edwards is president and founder of Heron Wealth, which provides financial planning, investment advice and estate planning to individuals and families across the United States and in Europe.
David graduated from Hamilton College with a concentration in History and Mathematics, and holds an MBA in General Management from Darden Graduate School of Business at the University of Virginia.
David competes in sailing regattas from New England to the Caribbean and coaches a home town team in New York Harbor.
       Kevin R. Kelly, Chief Investment Officer, Portfolio Manager, Recon Capital Partners  
Mr. Kevin Kelly focuses primarily on the equities and options securities market. As Chief Investment Officer, he oversees all research and investment strategies. Prior to joining Recon Capital, Mr. Kelly served as a Portfolio Manager for a hedge fund, from 2008 – 2011 where he focused on equities and equity derivatives. Mr. Kelly also previously worked for Goldman, Sachs & Co. in San Francisco, for a wealth management team with $6 billion assets under management. Mr. Kelly has also worked at Deutsche Bank on its US Private Placement's Debt Team in London assisting in originating, syndicating, and executing private bond issues of offshore companies sold to qualified institutional buyers. Mr. Kelly received a Bachelor of Science Degree in Finance, Summa Cum Laude, from the W.P. Carey School of Business and the Barrett Honors College at Arizona State University. Mr. Kelly is a frequent options and market contributor to several media outlets including Bloomberg, CNBC, Fox Business, and Barron's.
    Jesse J Noel, MS, CFA, Vice President, USBFS
With almost 20 years in the Fund Industry, Jesse started his career as a mutual fund accountant for Direxion Funds. After being hired directly by Direxion, Jesse primarily worked as a portfolio manager on levered long and short funds. While also being a sort of, general operations officer, Jesse eventually became the Funds' Chief Financial Officer. Currently Jesse works at USBFS with his primary responsibilities sorrounding publicly traded funds/REITs.
Jesse also serves as Director of Communications for the New York City Chapter of QWAFAFEW. He earned his Master's in Finance degree from University of Wisconsin – Madison and Undergraduate degree with a double major, finance and economics, also from the University of Wisconsin. Enjoying education, Jesse earned his Chartered Financial Analyst, CFA, designation in 2002. In his spare time, Jesse follows the equity markets looking for investment opportunities and works on various market models.